Danny Tartabull sounds like he's as bad at being a fugitive as he was at being a father.
Vrindavan |
Updated: March 17, 2014 9:41 am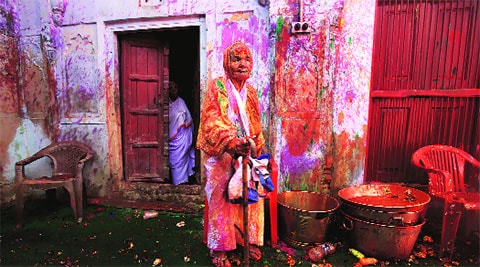 A widow celebrates Holi with colour for the first time.
Clad in a white saree, she sits chanting mantras devoted to Lord Krishna. Eyes closed, head down. Finding it hard to ignore the activity around her, she lifts her head, to view the corridor filled with women soaked in colour. Seeing them looking at her, she shuts her eyes and returns to her prayers. She snaps at women near her giggling, singing Holi songs and asks them to leave. No one seems to mind.